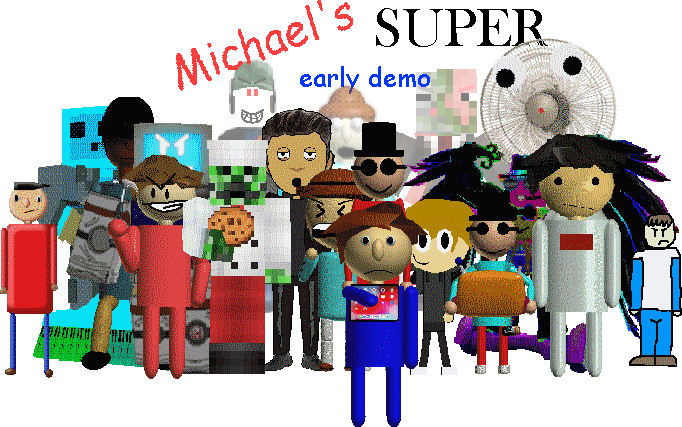 Michael's super early demo V1.8
A downloadable game for Windows and macOS

Michael's basics full game has a demo! this demo is where it showcases the things that are going to be in the full game. as this game keeps updating it will turn into a full game.
When I'm done with the entire game, mac, 32bit, and the game jolt release will come soon!
Permissions:
You have permission to make videos on this and reviews
You have permission to use characters for thumbnails and for other stuff. DO NOT!
use them for hate content or other stupid things (keep a lookout for Mic sum poster)
you can use scripts BUT you need permission from me to use them.
Credits:

WowzaboiModder for his model and Liam and for voice acting them both
Jaden the cool kid 2021 for the Michael model.
Mystman12 for the ORIGINAL game
Credits to paulor94 for the random events and the test scripts
V1.8 Updates:
Added a fully improved camping trip! (With a new character)

Added back free run with a whole new ending!

Added water fountains( they actually work this time)
Added a new event!
Bug fixes:
Fixed Rapparep's event!
Fixed the pause menu
And more!
If there are any more bugs let me know!
WARNNING:
DO NOT DECOMPILE MICHAEL'S BASICS.